Sri Srunkhala Devi temple is located in Pandua, Hoogly district, West Bengal, and dedicated to Goddess Durga. However, if you visit the place now where the temple is said to be present, you will only see an Islamic minaret standing tall.

History Behind the Shrinkhala Devi Temple
Srunkhala Devi Temple was built on the region where it is believed that the stomach of Sati fell.
The temple was built by a great devotee of Srunkhala Devi named Sage Rishyasringa.
Rishyasringa was looked after by his father since his childhood and was never link with the outside world apart from his father. He did not have any exposure to the outside world because of which he was pure at heart and similar to an infant, who does not know of any worldly joy.
On the other hand, Srunkhala Devi is a goddess depicts a woman in her post natal stage and bounded by the love for newborn. Rishyasringa had the pure heart to preach Devi and this is how he became a devotee of Srunkhala devi.
Rishyasringa maharishi devotedly preached the Srunkhala goddess here and was blessed by her completely.
One day upon receiving an order from the Goddess, the sage went to visit Shringheri in Karnataka. Srunkhala goddess accompanied the sage. After a time, Rishyasringa also acquired the power of Srunkhala in and around Shringeri hill.
Srunkhala Devi, according to the facts, must have been existed in West Bengal, Hoogly. But, according to one story, a sage Rishyashringala brought the Goddess to Shringeri in Karnataka.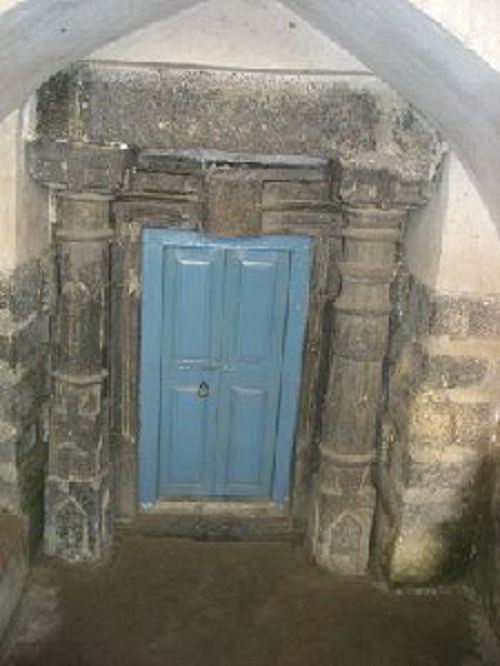 Another convincing evidence around the temple is that during the month of February, Mela Taala, a festival is celebrated about 30 days duration inside the premises of the minaret, attended by the Muslim and Hindu communities, which sees a gathering of around 1 lakh people.
Just near the Pandua, there is another temple with the name of Haneshwari Devi, which is considered to be another Shaktipeeth. Based on the information collected, it is possible that the place had Srunkhala Devi temple there.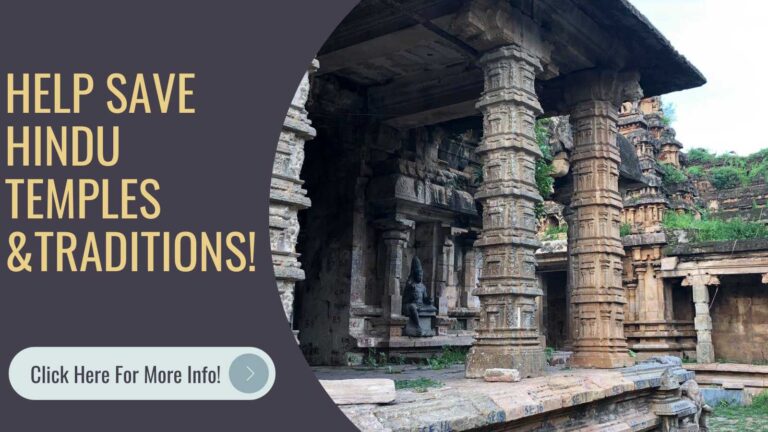 Rukmini as Shrinkhala Devi
This story takes back to the time when Rukmini and Krishna were married. Once upon a time Lord Krishna and Sri Rukmini got married and they were leaving for Dwarka. During that time, they were tested by Durvasa Maharishi for their Dharma. They both were tied to the cart by Maharishi and were ordered to pull the cart. While doing so, Rukmini got thirsty and looked towards Lord Krishna. Looking at her, all tired and thirsty Lord Krishna offered her water. At this, the Maharishi got angry as they both did not take permission from the Maharishi to do the same.
Angered and fierce at Lord Krishna, he ordered them to live separately for the next 12 years and that they should not enter Dwarka. Rukmini obeyed the orders and stayed outside the Dwarka for the next 12 years.
After that specific time, Devi gave birth to Praddyumnam. Immediately after he was born, a rakshasa stole him. In this mythological event also, Rukmini is in the form of a postnatal woman. There is symbolism to her situation here as she is bound to her promise to Durvasa Maharishi. She was bounded to a cart after marriage and delivery. When her son was stolen, she was in her postnatal stage.
Praddyumnam Srunkhala Devi Meaning
Praddyumnam Srunkhala Devi is known to be one the eighteen Shaktipeeth. Two meaning can be derived from the name itself:
• A binding chain, or a binding thread: It depicts that the Goddess is bound to Lord Shiva(Satya) completely and has got rid of all the emotions to her devotees.
• The second comparison is made to a woman who is in a post-natal stage. In this stage a woman is bonded to the love of her child, being a mother to a new born baby. At this stage, she sees the entire world as her child. The devotees at this stage consider her the newborn baby of Srunkhala Devi. To worship her at this stage, complete devotion is required to worship her.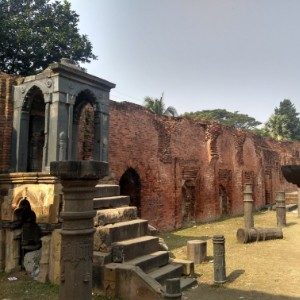 Where is Srunkhala Devi Shaktipeeth at present?
It is believed that it is present in Ganga Sagar, which is in Adinath Kshetra. Some believe that Srunkhala Devi is present in Shringeri, Karnataka, after Rishyasringa maharishi brought it to this place. It is said that the Sage did this as the Devi herself demanded this to be done from the devoted sage.