The Kashi Vishwanatha Temple in Kumbakonam is in dire need of renovation. Here, Lord Shiva remains in meditation.
**Update! Another Dharmic group has taken up this temple and raised funds for its renovation!**

This ancient, Chola era Temple is dedicated to Lord Shiva as Kashi Vishwanatha. There is no seperate shrine for Divine Mother.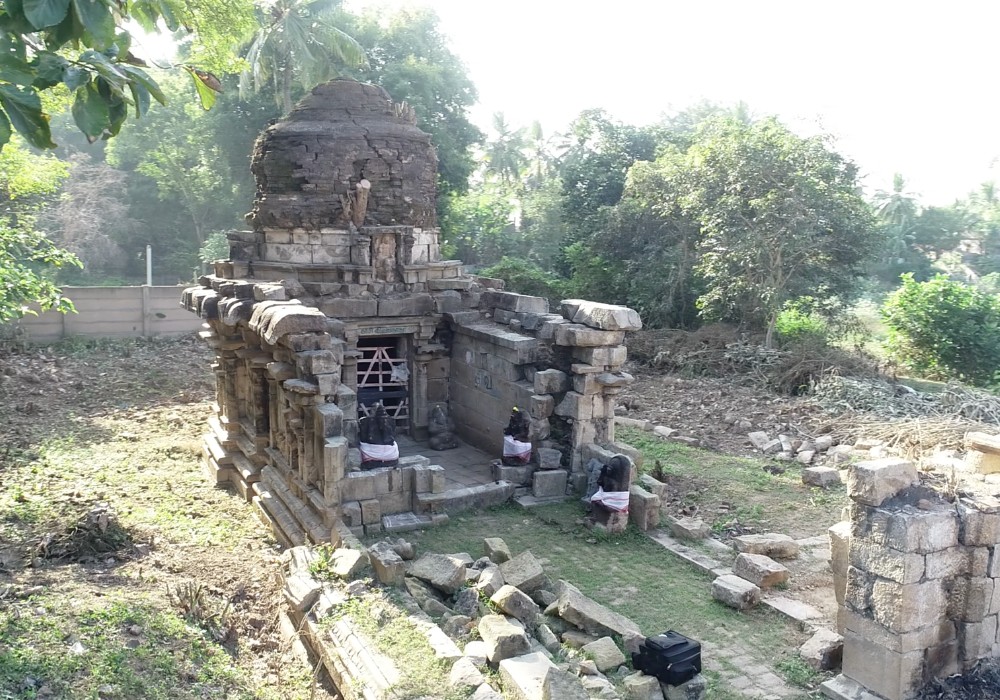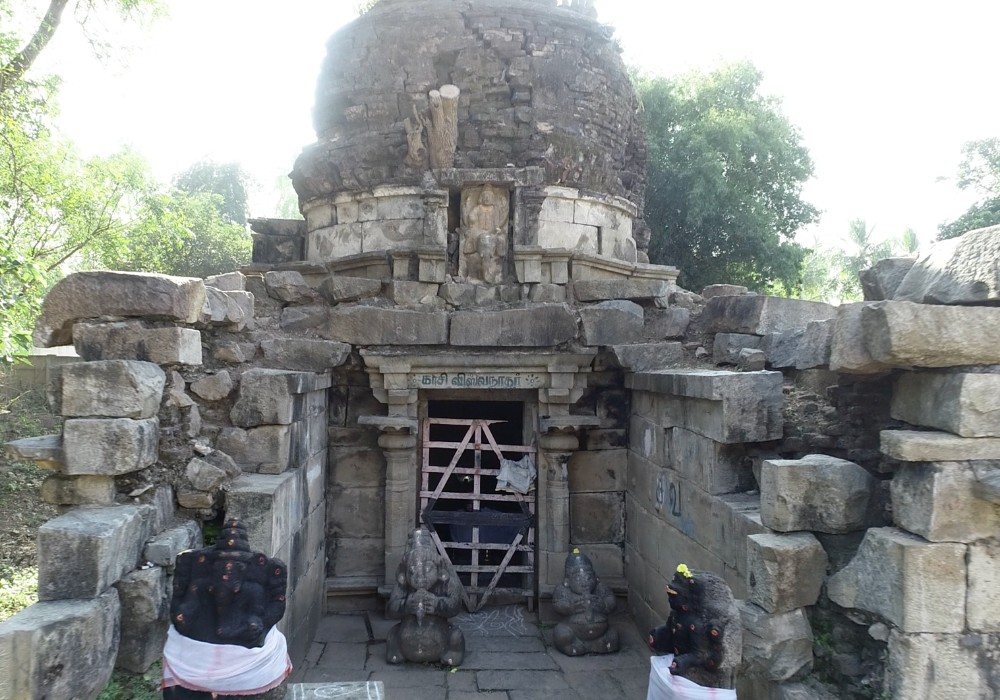 At the top of the temple, there is a sculpture of Indra coming on an elephant. Only Ganesha is at the entrance of the temple alongside two murtis of Guru Bhagavan.
These ruins are in the forest and all the murtis are lying exposed to the sun and rain. The temple could collapse at any moment.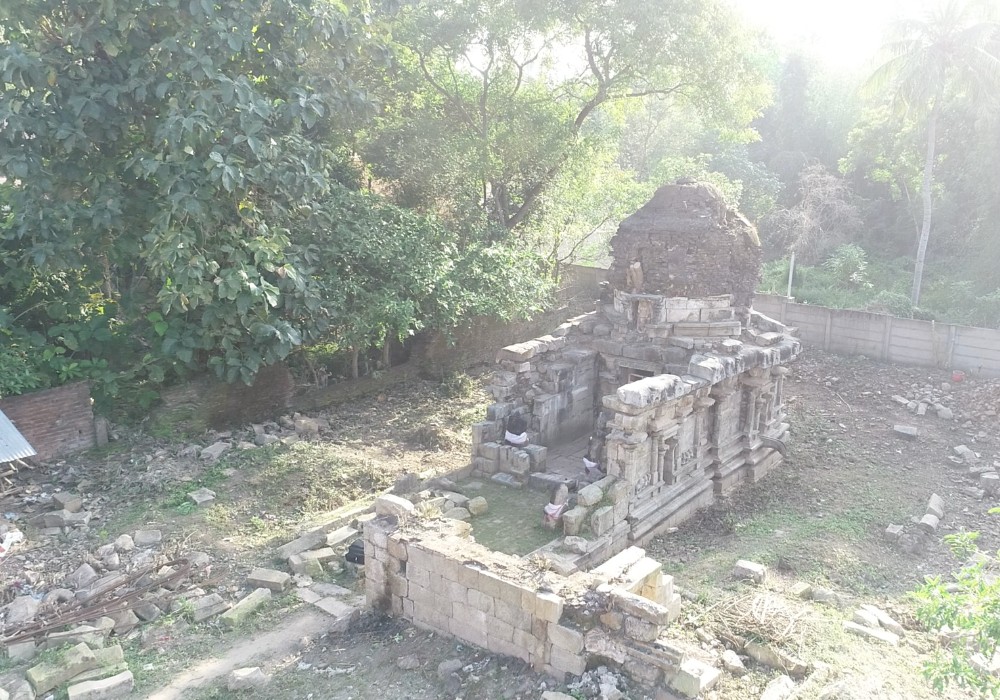 Please Show Your Support & Donate to Help Fund The Renovation of This Ancient Temple
All Donations are Tax Deductible under the 501c3 Non-Profit Status.