Direct from generational artisans in Swamimalai, Tamil Nadu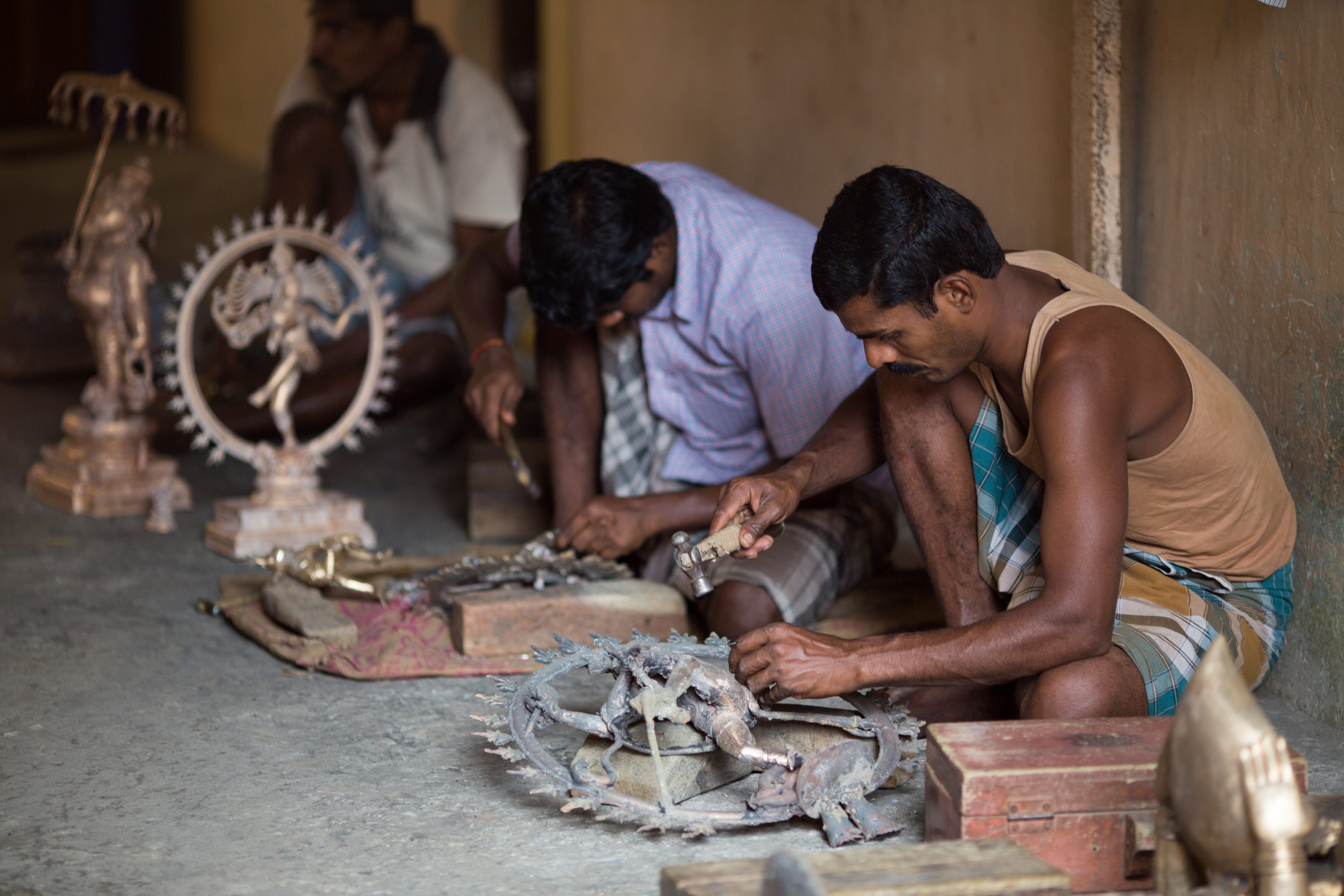 Swamimalai is famous for South Indian Bronze murti making, and the artisans here have been following a tradition that is several centuries old. It is truly a specialized artistic tradition that is unique to the town, hence the bronze idol manufacturer here are known as the 'Swamimalai Bronze icons', earned the Geographical indication (GI) tag by the Government of India in the year 2008-09.
The Highlight of the murti manufacture in Swamimalai is the usage of the ancient method called the Madhuchishtavidhana or lost-wax method (cire perdue) described in the Shilpasastra. A science that finds reference in the Rig Veda & Silpa Sasthira, this age-old method spells precision, technique, and aesthetics while adhering to the firmly laid down standards and principles.
However, there is a dark secret within the industry that nobody talks about these days. It is one that some of the largest and most well-known companies are guilty of doing. That is the issue of fair pay. Most of these artisans have been doing this for generations, and they get enticed with upfront money to contractually only work for a select company. Once they sign that contract, it is almost impossible to get out of it. Some unscrupulous owners take advantage of these artisans by charging exorbitant amounts for the finished work that is exported worldwide. Despite the extremely high cost of these murtis, the artisans themselves only receive a tiny amount of the actual profit. 
We Provide 100% Transparent Pricing To Ensure Artisans Get Their Fair Share Of Profits
Dharma is the foundation of our 501c3 Non-Profit so we work to ensure artisans are paid fairly. As such, we can provide you with extremely high-quality panchaloha murtis at a price that is significantly lower than all of the big competitors.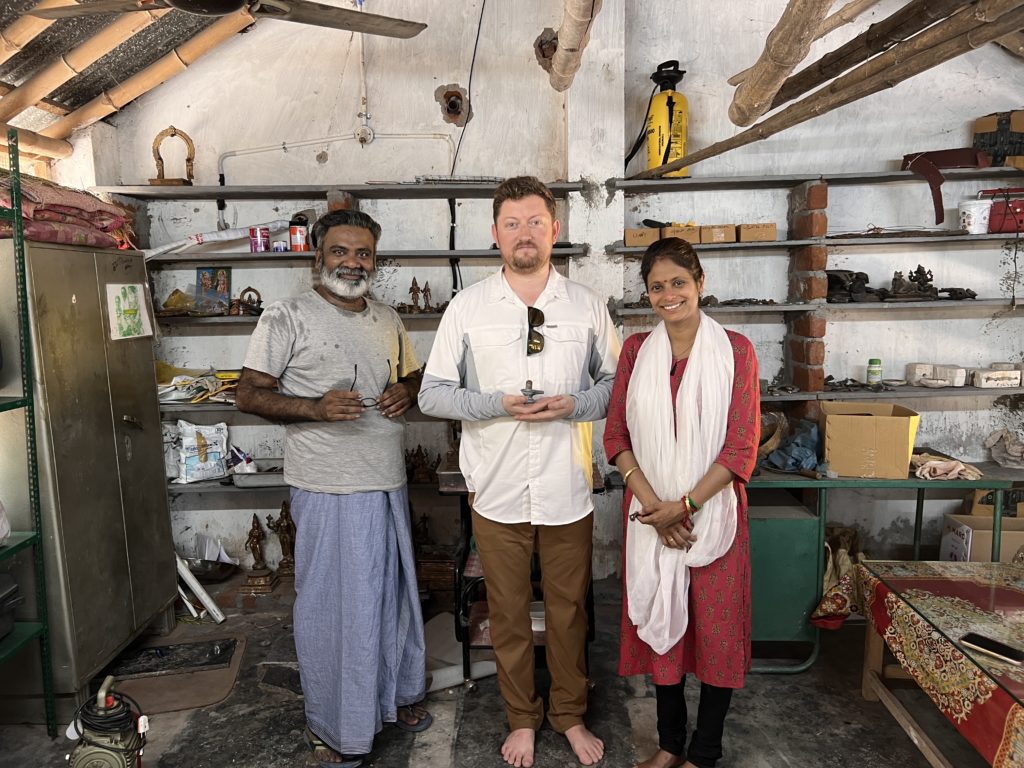 Each order is custom-made according to your requirements. As such, it usually takes 6-7 weeks to finish the order (depending on size and details). We like to give our artisans enough time for quality work and it cannot be rushed. If you would like to place a custom order please email us at: info@behindeverytemple.org with the subject line "Panchaloha Order"